Graduation Ceremony
This year the graduation ceremony of the batch of 2017 was indeed remarkable and spectacular…The Chief Guest for the evening was Major General Preeti Singh who was accompanied by his gracious wife….The School Song with the march past brought back old memories and it indeed gave us pride that we belonged to its colours of white and blue.
The Principal then gave her Report and announced the results...It indeed felt special to be announced as one of the Boys' Section toppers.
The melodious choir of the Girls' and Boys' section motivated us to carry on and their sweet sounds indeed captivated the audience.
Mahanya Kochhar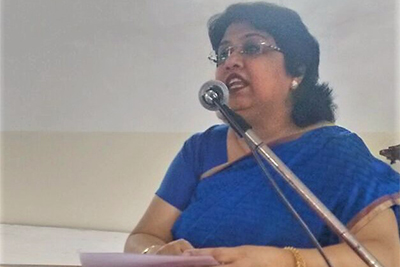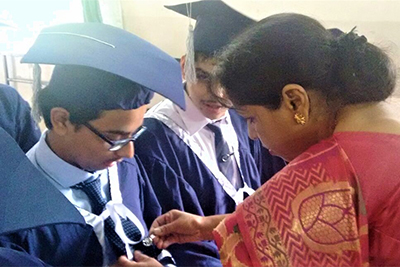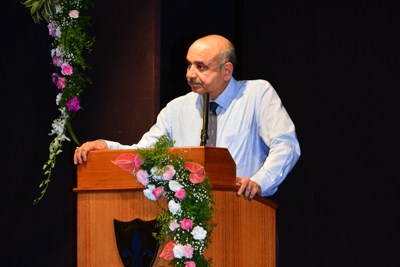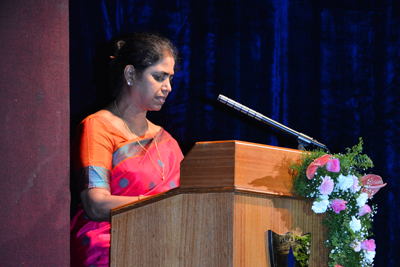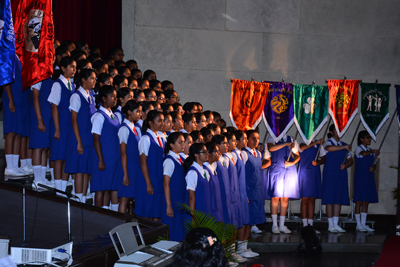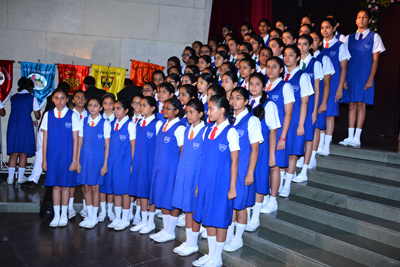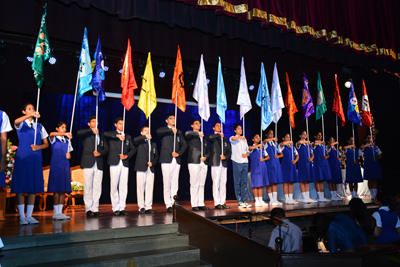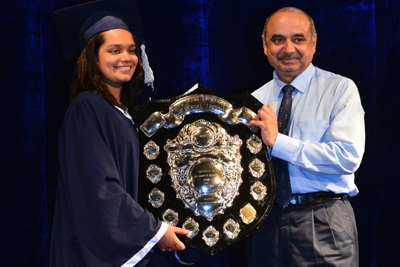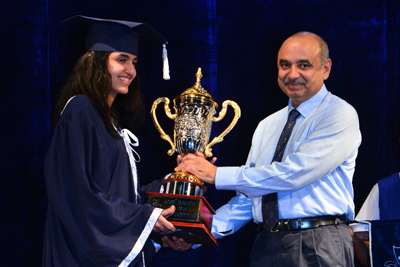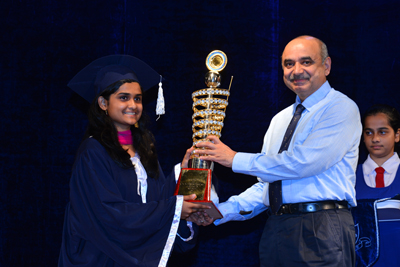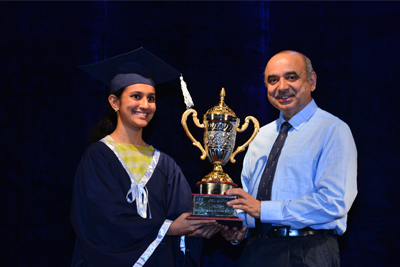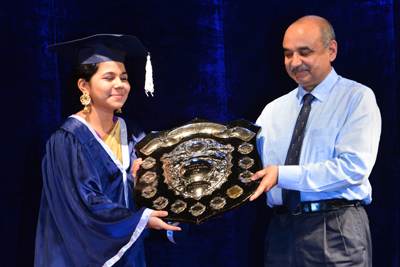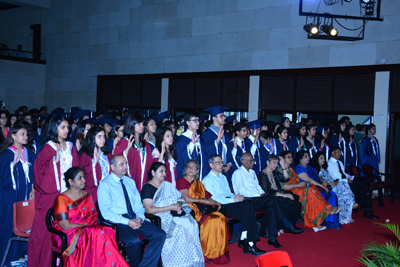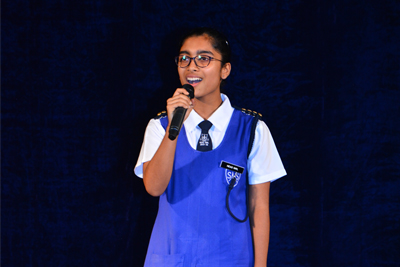 Since the year 2011, all students graduating from classes 10 and 12 are felicitated at a special ceremony held in the month of June. Along with recognition of their academic achievements at the board examinations, they are also lauded for their special talents.